Kelly Clarkson Releases 'Wrapped in Red' Track Listing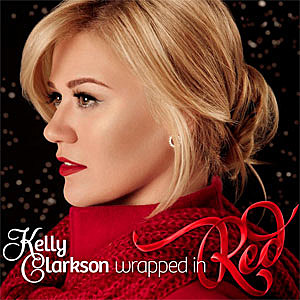 Christmas may still be four months away, but Kelly Clarkson is ready to usher in the holiday!
The singer announced the track listing for her yuletide album, 'Wrapped in Red,' and it will include some new music! Traditional Christmas music lovers need not fret, for Kelly also has some classics, like 'Have Yourself a Merry Little Christmas' and 'Silent Night.'
Kelly also collaborates with some of country's biggest stars, such as Trisha Yearwood, Ronnie Dunn and Reba McEntire.
The album will drop on Oct. 29, but you can check out the tracklist below.
Kelly Clarkson, 'Wrapped in Red'
'Wrapped in Red'
'Underneath the Tree'
'Have Yourself a Merry Little Christmas'
'Run Run Rudolph'
'Please Come Home for Christmas' (Bells Will Be Ringing)
'Every Christmas'
'Blue Christmas'
'Baby, It's Cold Outside' Feat. Ronnie Dunn
'Winter Dreams (Brandon's Song)'
'White Christmas'
'My Favorite Things'
'4 Carats'
'Just for Now'
'Silent Night' Feat. Reba McEntire and Trisha Yearwood
Next: Do You Prefer Kelly Clarkson as a Blonde or a Brunette? Source:
Kelly Clarkson Releases 'Wrapped in Red' Track Listing