Nintendo's NES Classic On Sale Today + Retailers Are Already Insane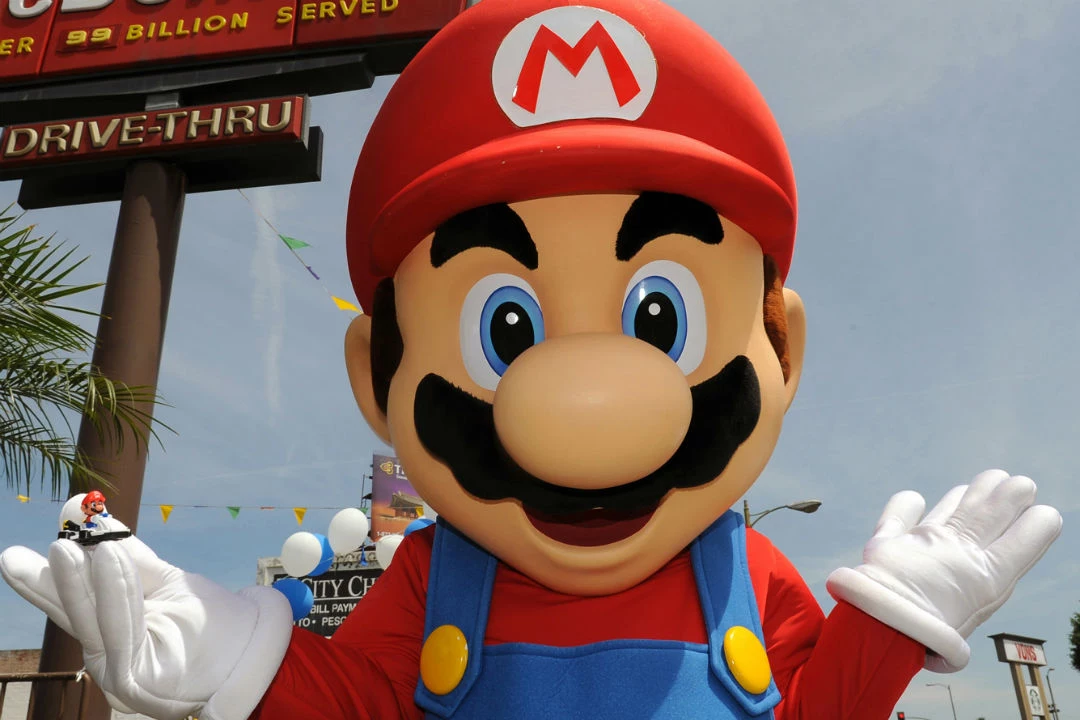 Christmas is certainly coming early for Nintendo fans hoping to get their hands on the new NES Classic, which is officially on sale today (November 11)…that is, if they're willing to fight for one of the systems.
The NES is coming back to stores! Pick up the new mini NES Classic Edition on 11/11 w/ 30 included games! pic.twitter.com/wFDw7lHWb7

— Nintendo of America (@NintendoAmerica) July 14, 2016
First announced in July, the miniature NES Classic Edition — which can literally fit in consumers' hands — retails for $59.99 and comes equipped with 30 preloaded classic games like Castlevania and Super Mario Bros. In anticipation of today's big release, retailers like the New York City's Nintendo Store, Target and and Walmart began accumulating lines hours before the stroke of midnight, and gamers far and wide have been sharing their 8-bit-worthy journeys.
Line at @GameStop (Lenox Mall Buckhead) to buy the new #NESmini Classic Edition! #Nintendo #Atlanta pic.twitter.com/3u4d3AxKE0

— TOAD (@toadgeek) November 11, 2016
Gamers waiting in line 4…the original Nintendo?! A mini NES is being re-released w/ 30 games for only 60-bucks! Expected to sell out fast pic.twitter.com/f4TdBASstC

— Matt Bigler (@mattbigler740) November 11, 2016
Thank you @shannonlsteele for holding our spot in line. Got the 2nd to last Nintendo Classic at GameStop! pic.twitter.com/eBYVT7tJX1

— steele (@skyasmyroof) November 11, 2016
I've unlocked a new level of nerd. I'm standing in line waiting for the Nintendo classic system.

— the bad Katie (@KatieKatCubs) November 11, 2016
There is a GameStop Nearby but waiting in line for 2.5 hours in the cold this Nintendo Classic Mini is NOT worth.

— Danny Winget (@superscientific) November 11, 2016
Why would @NintendoAmerica only ship 12 #nintendoNES to a toys r us?!?!? What type of peanut butter and jelly crap is that????

— Maritza Mejia (@Mari_Ale_87) November 11, 2016
When you get to all the retailers early and they're all sold out because they only had 3 consoles wtf?? #NintendoNes @NintendoAmerica

— SelinaAniles (@SelinaAniles) November 11, 2016
Thank you @BestBuy for removing #NintendoNES straight from my online cart seconds as I was checking out

— Adriana (@BostonAdriana) November 11, 2016
"We wanted to give fans of all ages the opportunity to revisit Nintendo's original system and rediscover why they fell in love with Nintendo in the first place," Nintendo of America President and COO Reggie Fils-Aime said upon the system's original announcement. "The Nintendo Entertainment System: NES Classic Edition is ideal for anyone who remembers playing the NES, or who wants to pass on those nostalgic memories to the next generation of gamer."
Are you rushing out to get your hands on an NES Classic? Tell us how it goes.
Check Out a Collection of Celebrities Who Look Remarkably Like Pokemon:

Source:
Nintendo's NES Classic On Sale Today + Retailers Are Already Insane